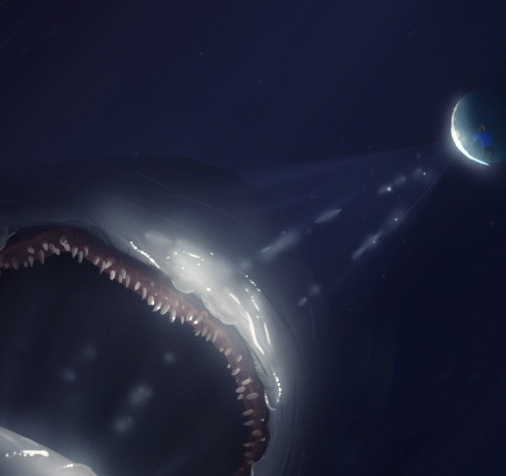 Here is a story!
I ordered a Wacom Intuos4 Large and iPod Touch 64gb yesterday. After some faffing about with Amazon they finally dispatched the items and BAM, they where here the morning after. I've enabled my iPod to convert my songs to 128kbps which is fine for the road… but… (!!!) it takes ages to transfer. So I've been stuck on OSX all day not being able to work on Big Sky. Which is just as well because I discovered that I can do this shizz!
A Whale. 4 hours in Photoshop CS4.
iPod sync still isn't complete. I've got Angry Birds here getting angrier.
Tags: Art