So, a few weeks ago I picked up a QanBa Q4 RAF fight stick.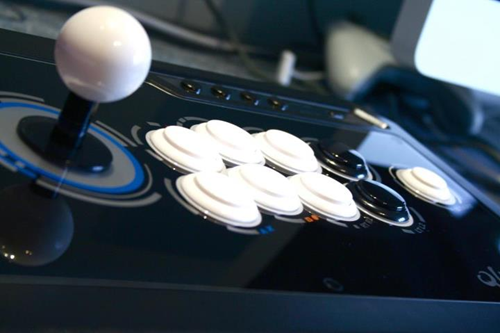 It plays beautifully. I'm totally in love, etc. But she needs to look her best for her wedding.
THE PLAN
I'm replacing the 8 main buttons, the ball top, the shaft (tee hee), adding a custom art to the front (definitely: under the perspex. maybe: on the sides of the unit too), adding 2 buttons to the sides for pinball simulation.
I've got the buttons and perspex already. Currently working on the art for the front and awaiting delivery of the materials needed to add the side buttons. For those I'll just be using the spare Sanwa OBSF-30's, haven't decided on whether to use the white or black spares yet. Plan is to snip the wires and double them up using a terminal block or something easily replaceable. The internet recommends soldering. Have you ever seen me attempt to solder?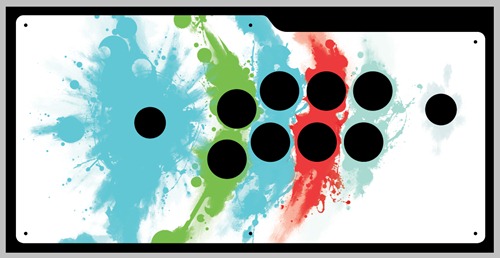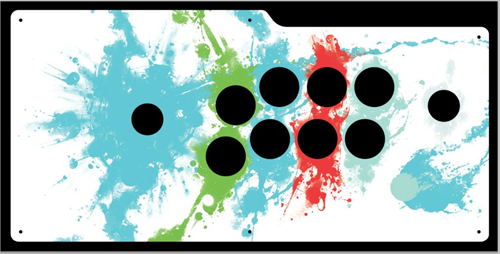 Oldest to newest
This is the WIP cover, I haven't done a colour match to the buttons yet, I imagine I'll have to lighten them just a bit! I might remove the swooping space ship thing, it's a little nod to Really Big Sky if that wasn't ultra obvious enough.
If I had thought this through I would have ordered black, red, dark blue and light blue buttons to match an art cover of Lunnye, Sam, Tsol and Big Sky.
Should have most of this done by Friday.
Tags: Fight Stick, Games, Pinball