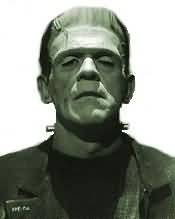 Hello lads n lassies. I have a sob story for you.
Once upon a time, Little Jimmi was born into a nice family in a nice town. Little Jimmi had it good. He played his fathers Spectrum before his dad bought him his very own NES and Commodore Amiga. Little Jimmi grew up on these machines. Because of the powerhouse Amiga, Jimmi never had a SNES. He went right through to the N64. Though Little Jimmi did own a Mega Drive it did not have the Mario World he began to crave. Though Little Jimmi did pick up Mario World for his GBA, he still felt the gaping hole inside that could only be filled by a SNES.
However Little Jimmi didn't grow up. He got a blog, a forum and made his own games. He's now 20 and still wants that SNES. They're going for nice prices on eBay. So I… um… Little Jimmi is considering buying a run down machine and doing it up again. Specifically his girlfriends SNES, though Jimmi wants his own, of course.
Little Jimmi will one day soon own his very own SNES. With Mario All-Stars, Mario World and other goodies. My… Jimmi's question is – do you have a SNES you want to sell? Contact me if you do at james@satansam.co.uk . Or alternatively DONATE some money to me so I can fulfil my dream. I'll do something silly on video, or make something special for the people who donate. as always.