Just thought I'd go over a few of the more used items in Tormi. The player can use 1 item at a time, selected via the menu, pressing Q or E on the keyboard or using the Xbox 360′s shoulder buttons (either bumper or trigger). There are many items to get in the game, most of them found via subquests.

Torch
Probably the most useful item in Tormishire, the torch lights up the surrounding area which makes it a necessity for unlit caverns.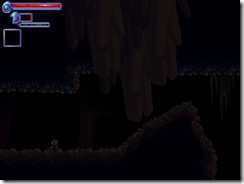 Oh no! But a quick press of the next item button and…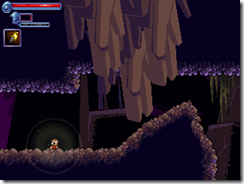 Ta da! But look closely, flies and insects are attracted to any lights. Even your torch! As you move further from a light source the background will start to fade to darkness and the players view will diminish.
But that's not all the torch does. When approaching a secret area it will switch from a yellow flame to red! So it might be useful to keep the torch on even in well lit areas. And of course it won't work under water, you'll have to rely on other light sources there…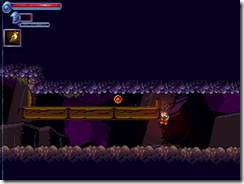 Bombs
All self-respecting adventure games need explosives. Tormi has a couple but the first you'll get (provided you visit a certain thermal power station). They're fuelled by a certain fruit that's quite common in one area of the game. Bombs go boom and send enemies and other stuff flying. I posted a video over this way.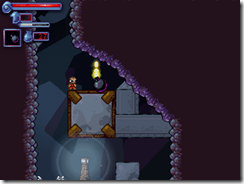 Bomb fizzing away.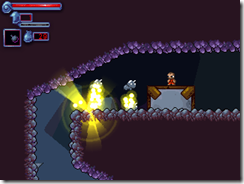 Bomb seeing off several enemies. Bombs and anything else that triggers an explosion also light up the area for the player, much like the torch only it soon gets dark again.

Radio
The radio lets you listen to Tormi's own radio station, nothing more than that! Just keep it away from enemies with sensitive ears, the volume dial is stuck on 11. Like most radios it can be thrown around-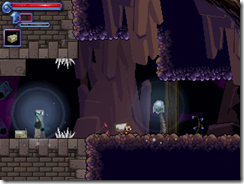 Sending sweet sweet music anywhere you want. Just be sure to pick it back up again!
Tags: Guide, Tormishire