Sunday, April 8th, 2012
Stick is DONE! It's rather spiffy in real life, away from cameras. Had I taken a bit longer to plan it I would have done something much more different. The UK market for fight stick parts is pretty poor, we have www.gremlinsolutions.co.uk and an eBay seller, but they only stock the most common components. But I guess that makes my British-modded Chinese-manufactured with Japanese-parts controller that little bit more awesome.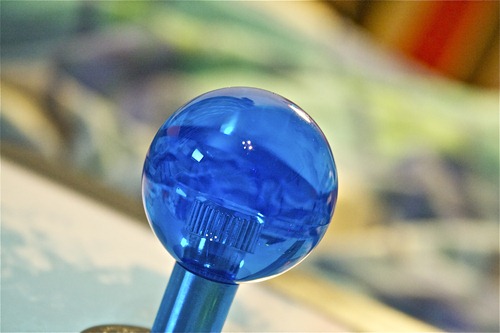 The new blue ball top and shaft. This thing catches light so well.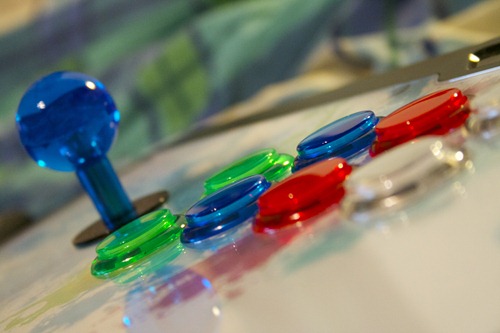 Steep angle shot of the buttons. The blue ones are by far the best. I'd love to make a black+blue stick at some point.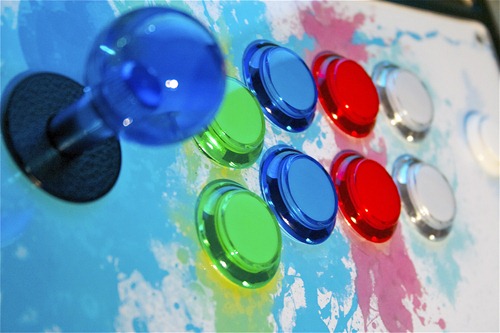 Better shot of the front. Can I stress again how lovely those blue buttons are? I can? Good.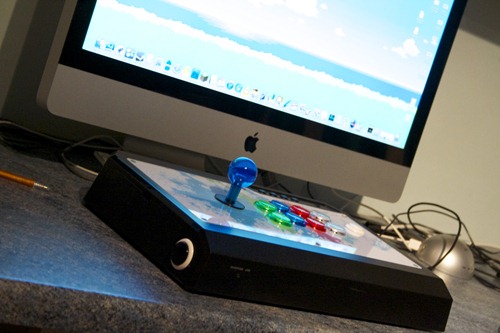 Infront of my 27" iMac (to give a sense of the size of the stick). Pinball buttons for all to see.
The pinball buttons were the hardest part of all this.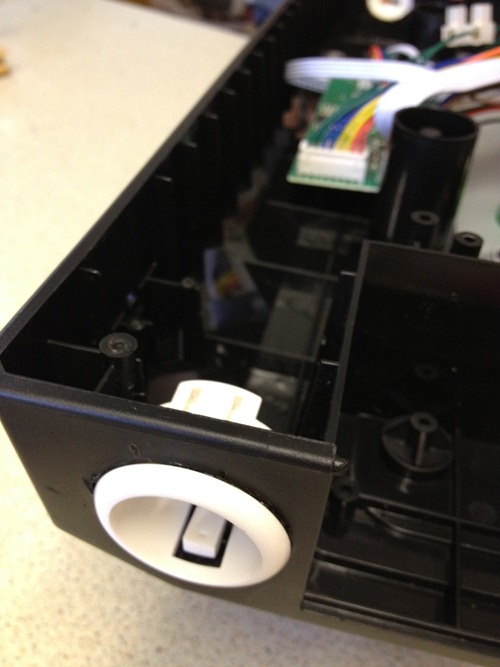 An electric drill was used to make several pilot holes that would eventually be cut through, making a rather ugly looking hole. Then, and this is quite silly I think, a soldering gun was used to melt through and create the shape. This left loads of residue which, and sillier still, was removed with a Dremmel recently discovered in a cupboard!
Another hard part was cutting out the artwork.
It wasn't technically difficult, it just took a while. Used a guillotine whenever I could and a scalpel for the rest. It does work too. The button lips cover up any flaws from the cutting process.
And because I like you so much you can also see my new carpet.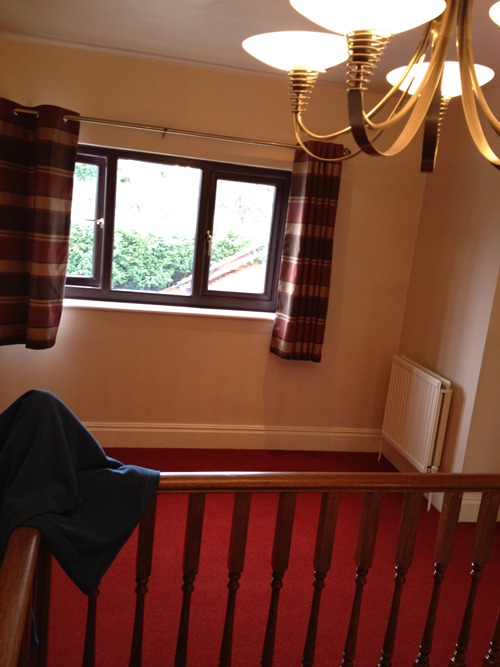 And speaking of awesome things being made, MrPineapple's supercool sister is crocheting some characters 'o mine. I'll post my own photos when I get them!